The 'Mo', slang for moustache, and November come together each year for MOVEMBER, a worldwide challenge for men to change their appearance and the face of men's health by growing a moustache. The moustache is our ribbon, the means by which we raise awareness and funds for cancers that affect men. Much like the commitment to run or walk for charity, our commitment is to grow a moustache for 30 days. All funds will be donated to Maui Memorial Medical Center Foundation which will give payment assistance in treatment of Men's Prostate Cancer. We will celebrate at the end of November with a party at South Shore Tiki Lounge where the Maui Mo Crew will show off their mustaches and win prizes for most money raised as well as recognize their fundraising efforts.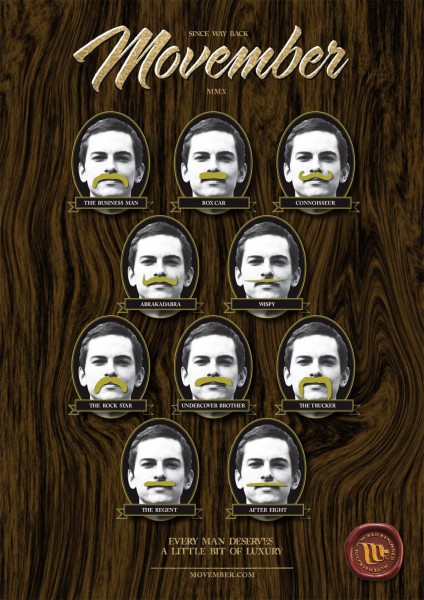 1. Join the Maui Mo Crew and Raise Money
Whether you are a man that would like to grow a mustache to raise money or a woman who loves men with mustaches and wants to raise awareness, register to join the Maui Mo Crew. Email us and we will send you information on easy ways to reach the fundraising goal.
2. Become a Partner
If you are part of the media or local business, there are many ways to participate like offering small prizes to incentive the Maui Mo Crew, spreading the word, or matching team efforts. We plan to do lots of promotion all month long and you will be recognized! Email us with your ideas.
3. Donate!

Please feel free to donate directly to Maui Memorial Medical Center Foundation here. Name the fund at the bottom of the donation form as "Men's Prostate Cancer-Maui Mo Crew" and you will be included in the final tally.