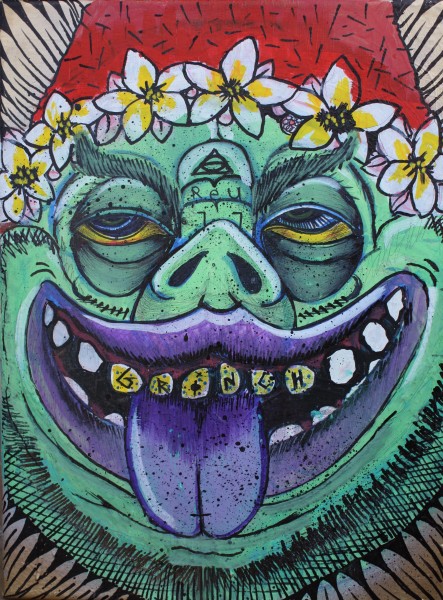 You may have caught Kihei artist Reuben Cantere's work on the walls of Maui Thing, the surfboard sign at South Shore Tiki Lounge, or this amazing piece in Lahaina. We are excited to feature his latest work for the month of December at Tiki with an opening this Thursday, Dec 8th.
Kihei, skate, surf and his recent trip to Tahiti all inspire this art show so come down, support, and spread the word!
Reuben Cantere Art Opening
South Shore Tiki Lounge
Thursday, December 8th at 8pm
DJ JayP brings the noise
Plus skate/surf video from the local scene and Tahiti footage.