Check out our new t-shirts. You can see other colors and buy online here.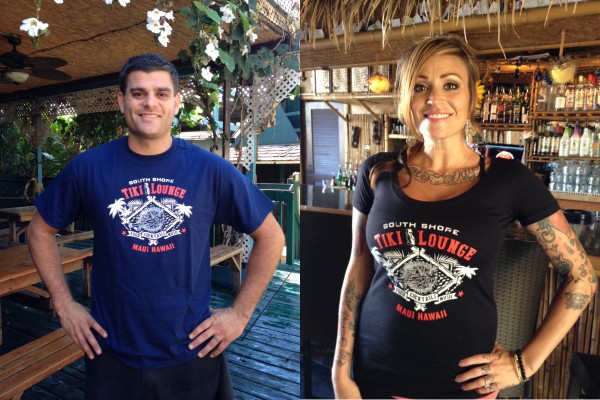 We just got a new order of Tiki merch. Men's t-shirts plus a new long sleeve option and lots of fun tees and tanks for women. Buy online here or come by the bar to pick up yours and REPRESENT! We'd love it if you posted a fan photo on our Facebook wall in your hometown. So far we have New Orleans, NYC, SF, and Brooklyn here.
South Shore Tiki Lounge t-shirts and tank tops are now available for purchase online. Feel free to contact us if you have any questions. More styles (and hats!) available this fall so keep checking back. Click here to start shopping!